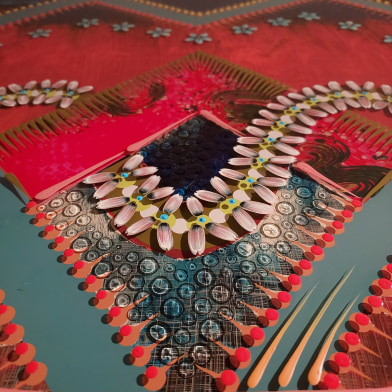 We are very much looking forward to opening Tara Austin's solo exhibition late next month! This reprises, after Covid restrictions made her 2020 exhibition impossible to see, that exhibition with new work completed in the last two years.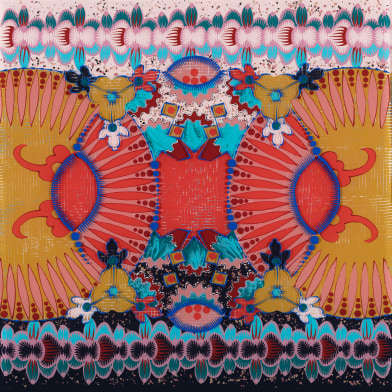 On March 27th, Duluth artist Tara Austin's solo exhibition Boreal Ornament III opens at Joseph Nease Gallery. We welcome you to join us in an exploration of the mathematically infinite. Employing designs both fractal and organic, Austin's vast body of work is a testament to nature and reality. Her rich landscapes are of chaos, complexity, and order. They hold as much inherent beauty as a satellite image of a hurricane, a sunflowers' petals, or an assemblage of diatoms under a microscope. At every scale, Austin's work reminds us of both the rational and the emotional – the linear and non-linear, the opposite yet coexisting forms – that are a perfect mirror of the natural world around us.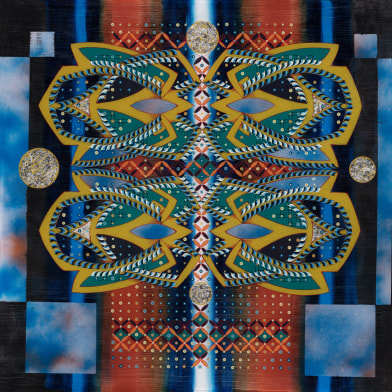 March 2, 2020: Tara Austin - ASF Fellowship award!
Tara Austin, with her first solo exhibition opening at JNG on March 27, was recently awarded a Fellowship award by the American-Scandinavian Foundation. Her award is to study and advance her knowledge in Scandinavian Folk Arts and Cultural Traditions for Rosemaling. Rosemaling is a traditional scandinavian decorative craft that Tara incorporates into her paintings and other works. She will travel to Norway for three months starting late summer 2020 to observe and study the use of and masters of rosemaling.
The American-Scandinavian Foundation (ASF) initiated this program in 2017 to support Scandinavian folk arts and cultural traditions in the Upper Midwest. ASF is committed to celebrating and preserving Nordic (Denmark, Finland, Iceland, Norway, Sápmi, Sweden) culture throughout the United States