March 21, 2019: Sirpa Särkijärvi Interview
Maija Jenson of KUMD Radio in Duluth interviews Sirpa about her exhibition Transcriptions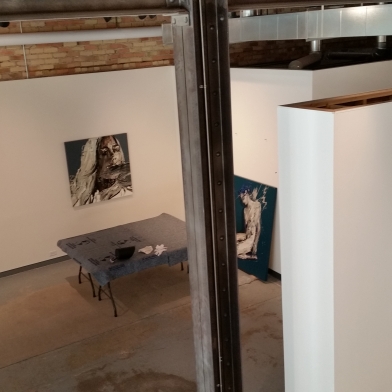 March 17, 2019: Sirpa Särkijärvi arrives in the US
Sirpa Särkijärvi - Transcriptions opens Friday March 22 with the artist in attendance. She has arrived in the US spending a few days in Chicago and will be in Duluth on March 20. Twenty paintings arrived from Finland last month, and installation of Transcriptions nearly complete. We look forward to seeing you Friday, or whenever you can stop by the gallery through June 1. Barbara O'Brien has written a nice essay for the exhibition linked here.
Save the Date: Sirpa Särkijärvi exhibition coming in March 2019
We are proud to bring Finnish artist Sirpa Särkijärvi to Duluth in March, 2019, with an opening reception on Friday, March 22. Sirpa is an accomplished painter and a rising star in the Finnish art scene.