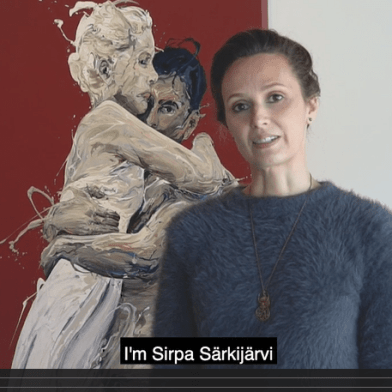 March 5, 2021: Sirpa Särkijärvi interview
We are happy to share an interview (in Finnish with English subtitles) with Sirpa Särkijärvi on the occasion of her exhibition at JNG in 2019. Here is the Vimeo link on our JNG Vimeo page.
In early 2022, we will exhibit new, small-scale paintings by Sirpa.